So for those of you who don't know... ( and I think most everyone who reads this knows) I work for Sam's Club Corporate Offices.
Sam Walton started a tradition when he was growing the Walmart business called "the Saturday Morning Meeting."
If you want to read more about why management level employees of the corporate office at Walmart/ Sam's Club have to wake up at 5:30am on a Saturday morning once a month you can read about it in an old article in
Fortune Magazine(Click Here).
Even though Aaron is at a management level (he's much higher up than I am) he doesn't have to attend because he is on call on some weekends.
I actually like the meetings most of the time. It makes us feel unified as a company, and unified in what is most important to the company and how we can move forward with a common vision. We also always have really famous people attend as guests which is kind of fun! Here are some of the past people that have visited our meeting...
Today's Guest: Halle Berry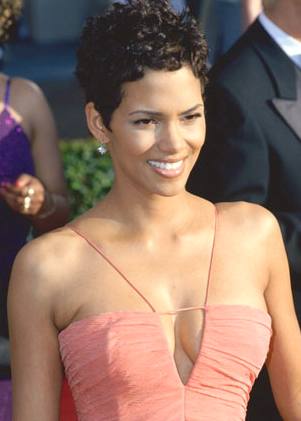 Other Past Guests:
Steve Carell
Former President Bush and Laura Bush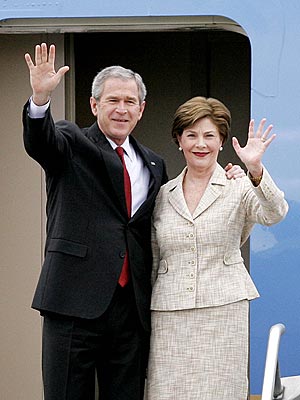 Eva Longoria
Others:
Sanda Bullock
Jesse James
Sheryl Crow
Robert Pattinson
Jamie Foxx
There's a lot more but those are just a few good ones!
Some mornings it's extremely hard to get up on a Saturday morning and drag myself across town, but I am always glad that I do.
Thanks, Sam, for this great tradition!